Mission Statement

Kids Against Hunger-West Metro (KAH-WM) is a volunteer-driven organization committed to inspiring, engaging, and educating people, starting with our children, by packaging life-saving meals that ease world hunger.
"A Decade of Making a Difference"
Kids Against Hunger-West Metro welcomes:
Pack-a-thon Nov 7,8
Glocal Nov 14
MInnetonka Sophmore Service Project Dec 12
Wayzets Free March 22
We look forward to your packing events with us!
For past events, please view our archive
531,144 Meals packed towards 2014 goal of 700,000
$ 90,000
Updated
11/11/2014
2013 Fundraising goal
Platinum Sponsors-
KAH-WM is a nondenominational, humanitarian organization with nonprofit 501(c)3 status.
KAH-WM is fortunate to utilize space, web hosting, and other support graciously provided by Mount Calvary Lutheran Church.
Check Out Our Sister Site: Tonka Mud Run
Sign up for the Pack-a-thon!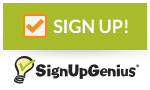 Pack at the Pack-a-thon!
Behind The Scenes